Manufacturing & Engineering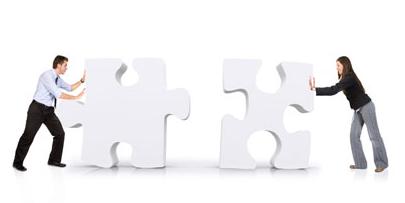 Bailey Finch Associates Manufacturing & Engineering sector are a market leader in specialist recruitment, every day we recruit the specialist people needed to deliver projects on time and to budget. From permanent Engineering Managers to skilled temporary Engineers. Our database of proven and reliable professionals is unequalled.
The benefits of working with us are simple: as one of the UK's leading technical recruiters of our kind globally we have the market contacts, industry expertise, site presence and reliable track record to deliver the dependable people you need. Every time.
Professional Engineers
Mechanical/ electrical engineers
Manufacturing/ Production engineers
Design engineers
Maintenance engineers
Quality engineers
Field service engineers
Multi-skilled engineers
Material purchasing
CNC Programmers (Fanuc, Heidenhain, Siemens, Mazatrol)
CNC setters / operators (turning, milling, drilling, tapping)
Centre lathe turners
CNC Grinders (universal/ cylindrical/ centreless/ thread/ surface)
Hot/ Cold Forge setters/ operator
BSA setters/ operators
Heading setters
Quality Inspectors
Mig/ Tig/ Stick/ Arc/ Fabricator welders
CNC laser cutters
Brake press setters/ operators
Folding machine operators
Sheet metal workers
Vacuum forming operators
Acrylic fabricators
Composite engineers
Injection moulding machine operators
FLT drivers
Precision Engineering
CNC Programmers (Fanuc, Heidenhain, Siemens, Mazatrol)
CNC setters / operators (turning, milling, drilling, tapping)
Centre lathe turners
CNC Grinders (universal/ cylindrical/ centreless/ thread/ surface)
Hot/ Cold Forge setters/ operator
BSA setters/ operators
Heading setters
Quality Inspectors
Mig/ Tig/ Stick/ Arc/ Fabricator welders
CNC laser cutters
Brake press setters/ operators
Folding machine operators
Sheet metal workers
Vacuum forming operators
Acrylic fabricators
Composite engineers
Injection moulding machine operators
FLT drivers
Fabrication & sheet metal Engineering
Mig/ Tig/ Stick/ Arc/ Fabricator welders
CNC laser cutters
Brake press setters/ operators
Folding machine operators
Sheet metal workers
Vacuum forming operators
Acrylic fabricators
Composite engineers
Injection moulding machine operators
FLT drivers